Path of Blood
Sales Poster
Path of Blood reveals Al Qaeda as you've never seen it before. Using a treasure trove of Al Qaeda home-movie footage captured by the security services, this horrifying documentary film shows how brainwashed idealism and the youthful pursuit of adventure can descend into madness and carnage.
Directed by Jonathan Hacker
Client: Jonathan Hacker / OR Media

Rd1: Early exploration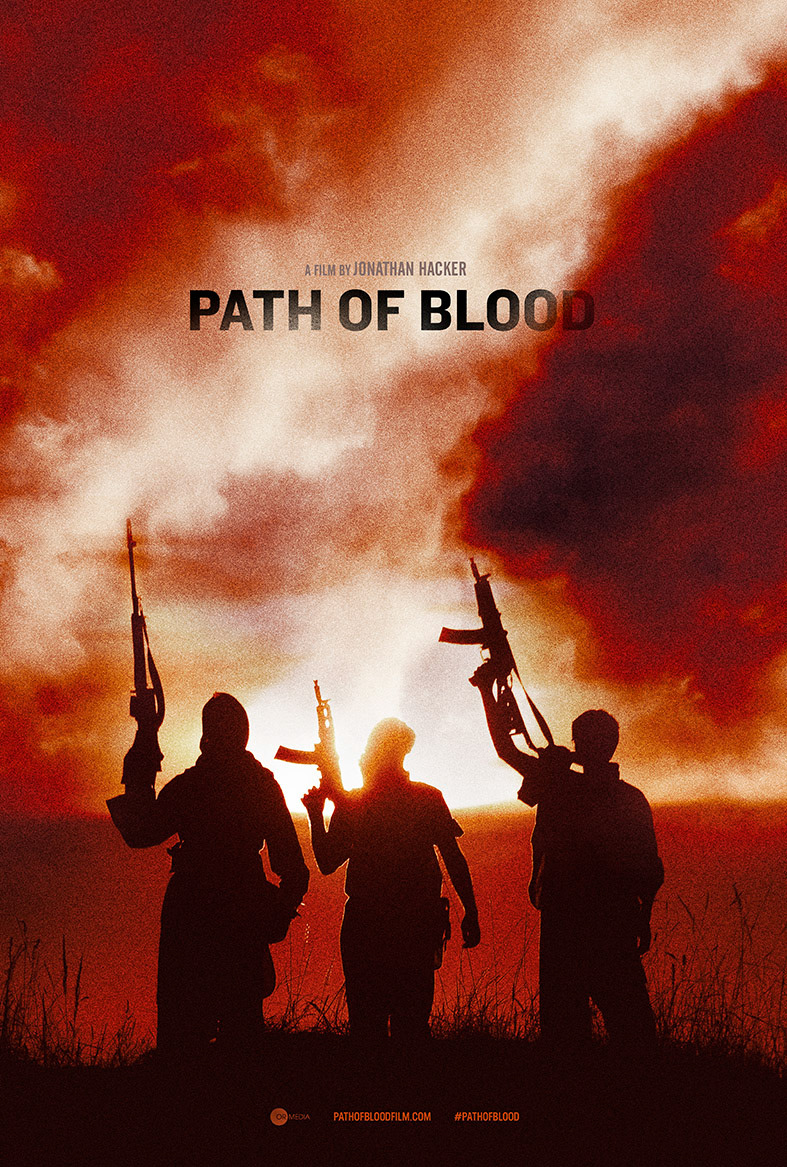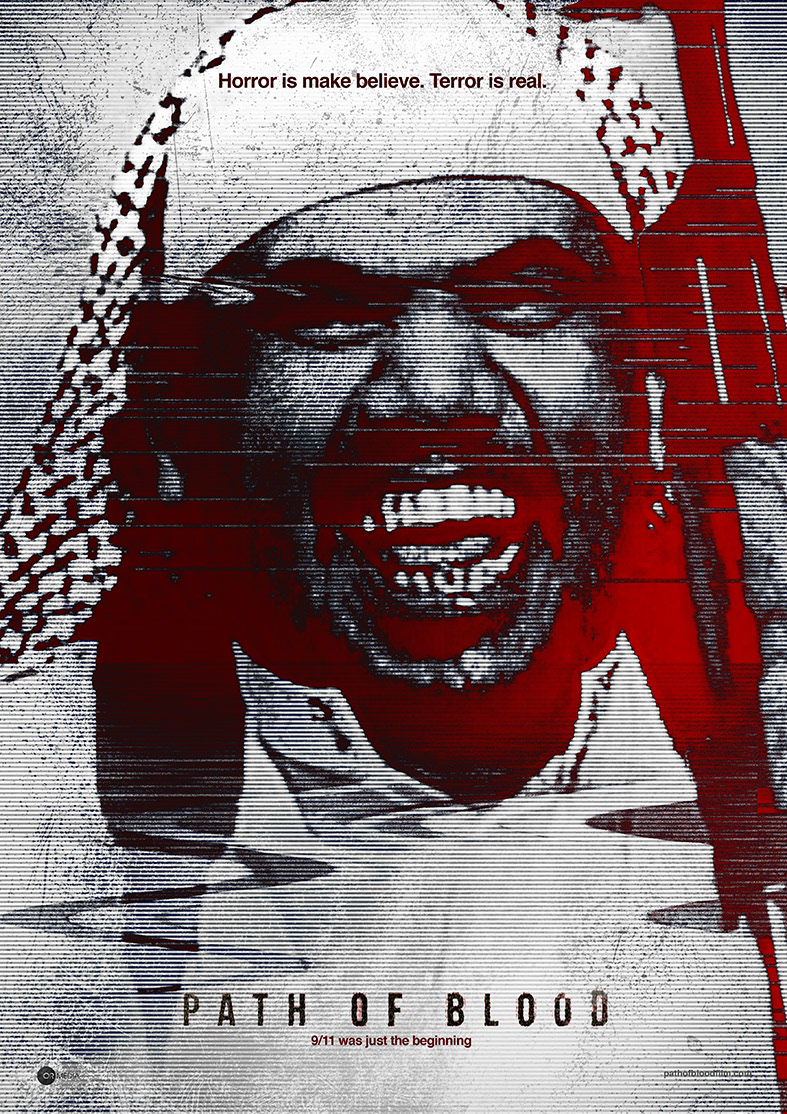 Rd 2: Looking at something a little more refined and conceptual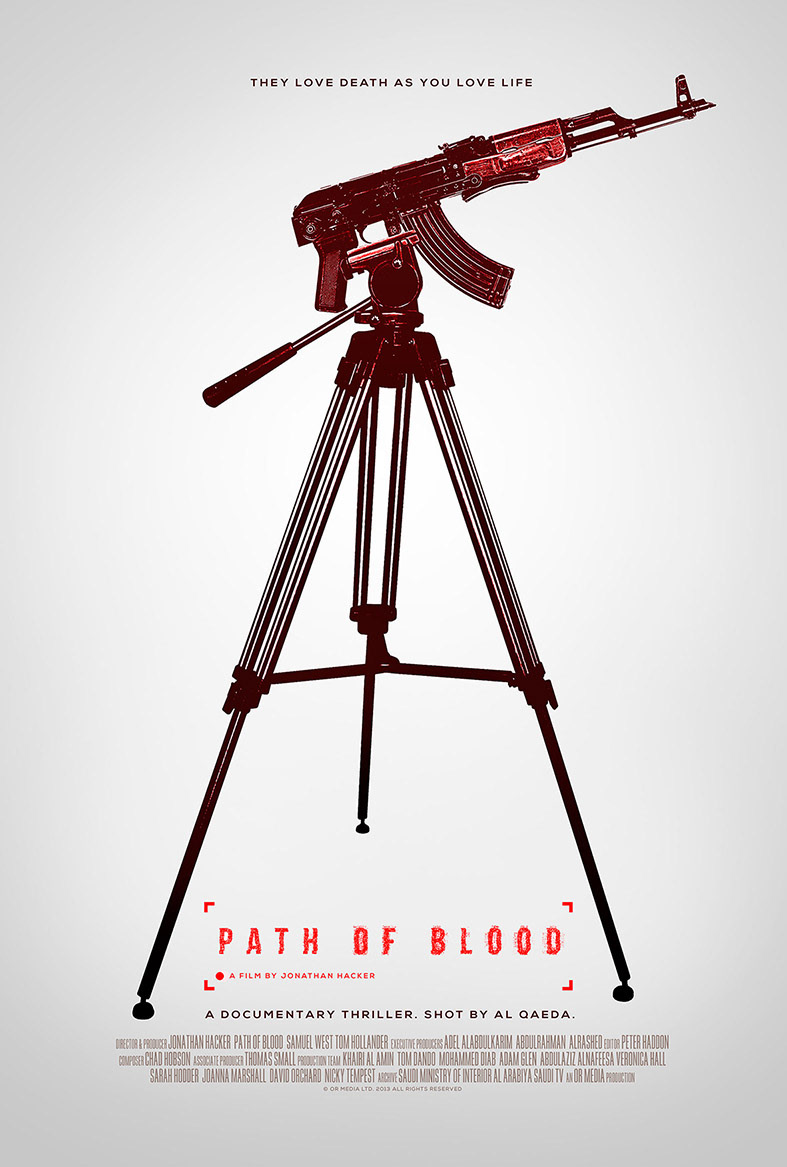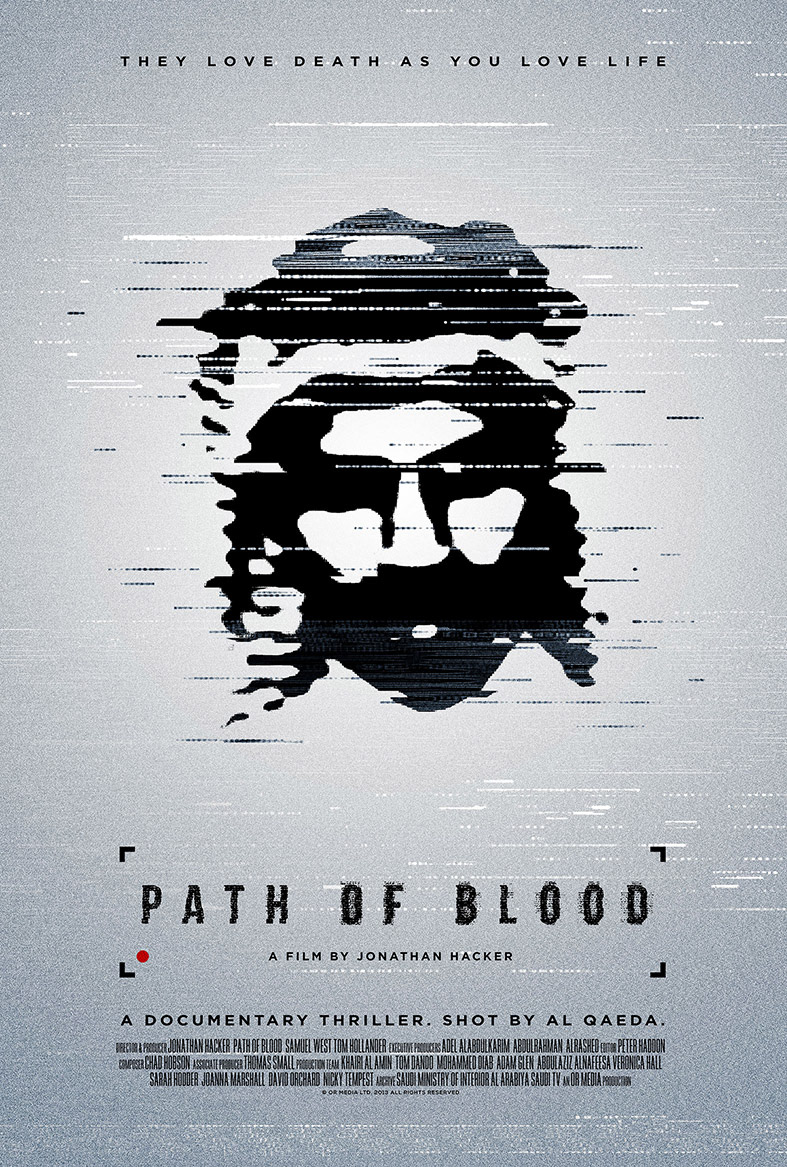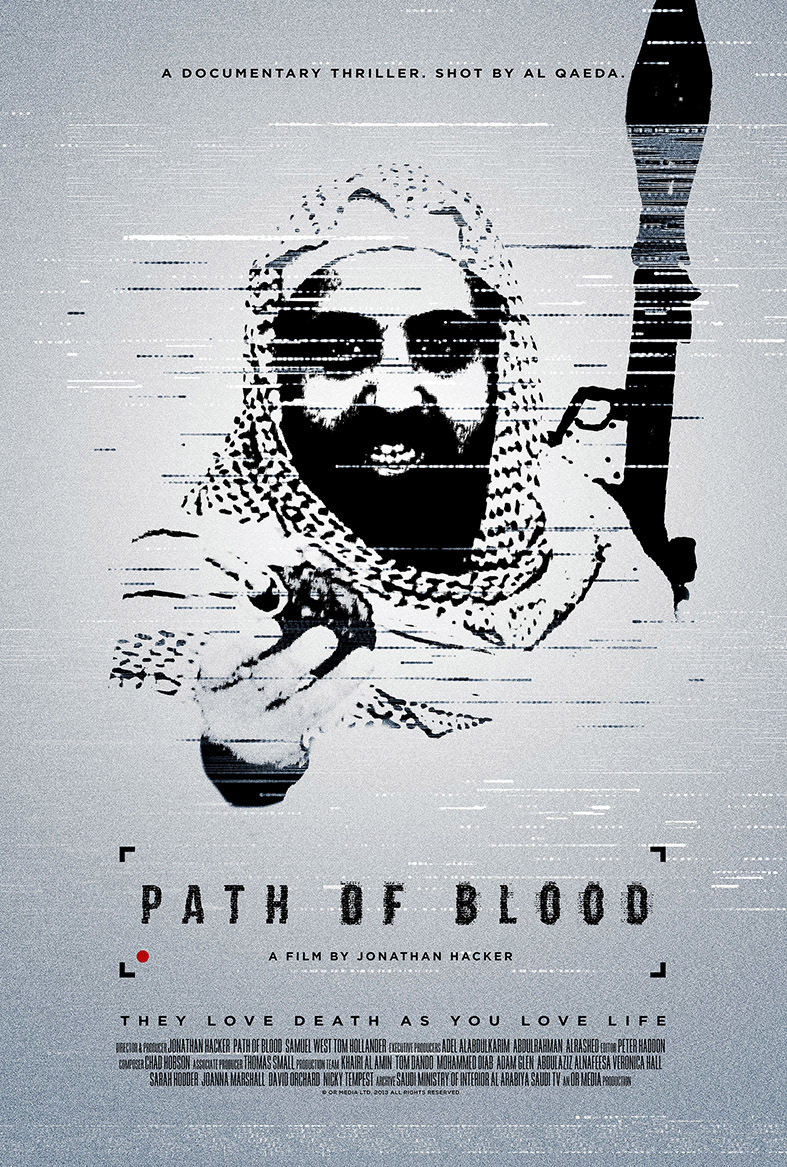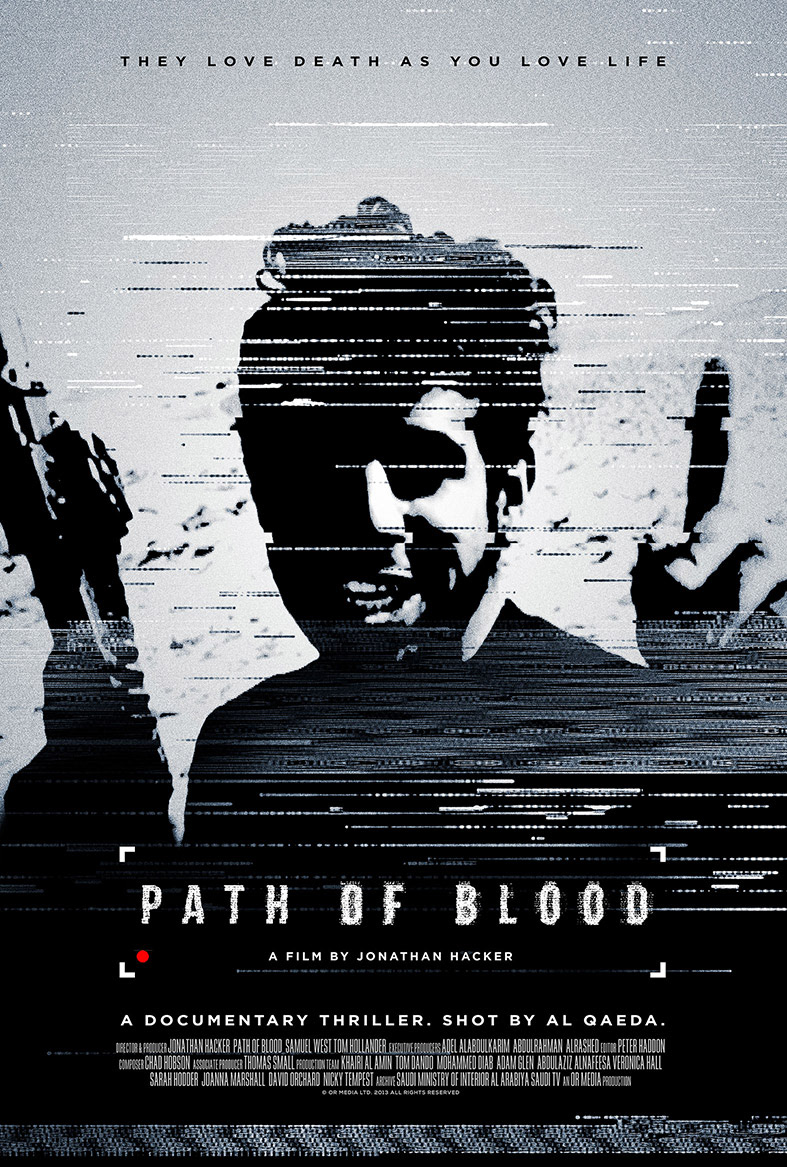 Final Teaser / Flyposter set
The Flyposter set was designed to be aggressive and challenging to the viewer.
Using real quotes from footage within the film.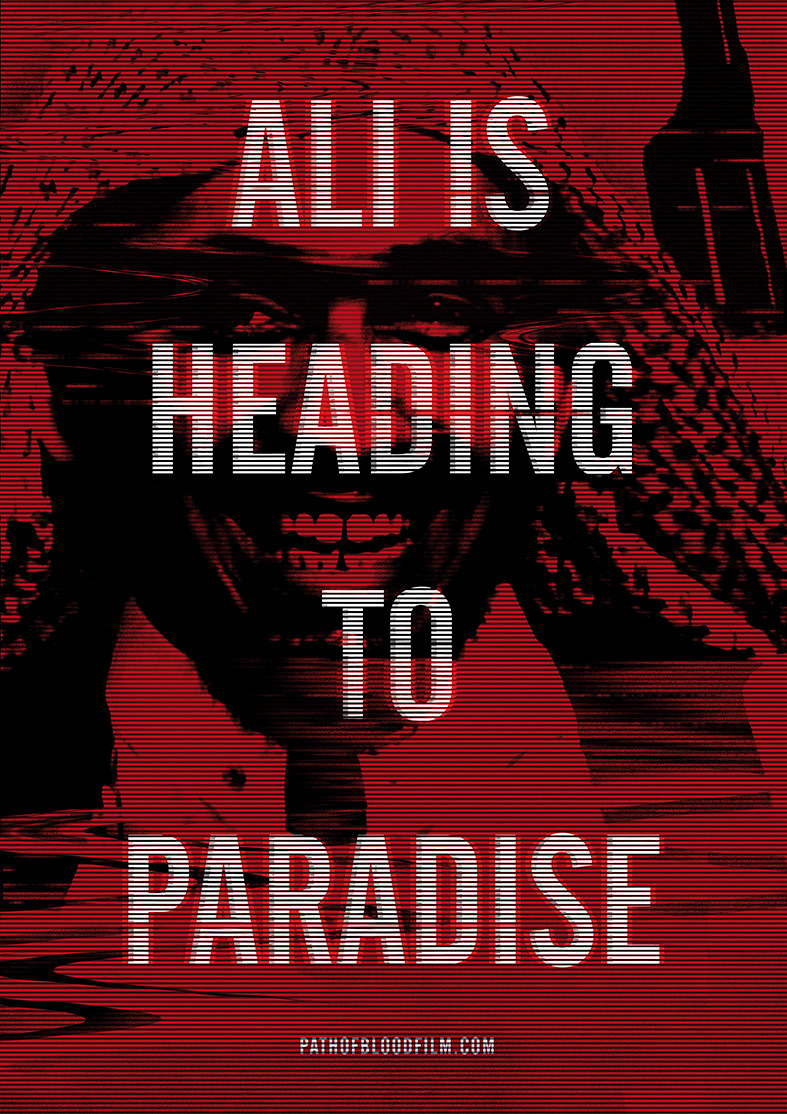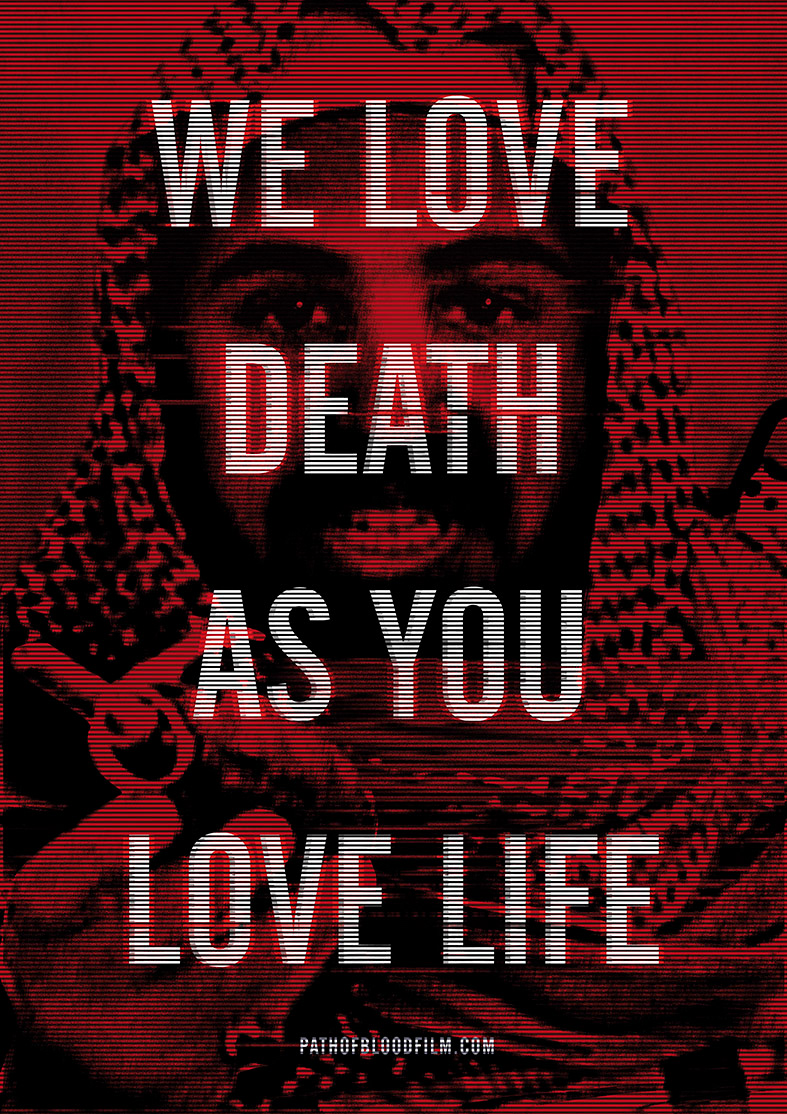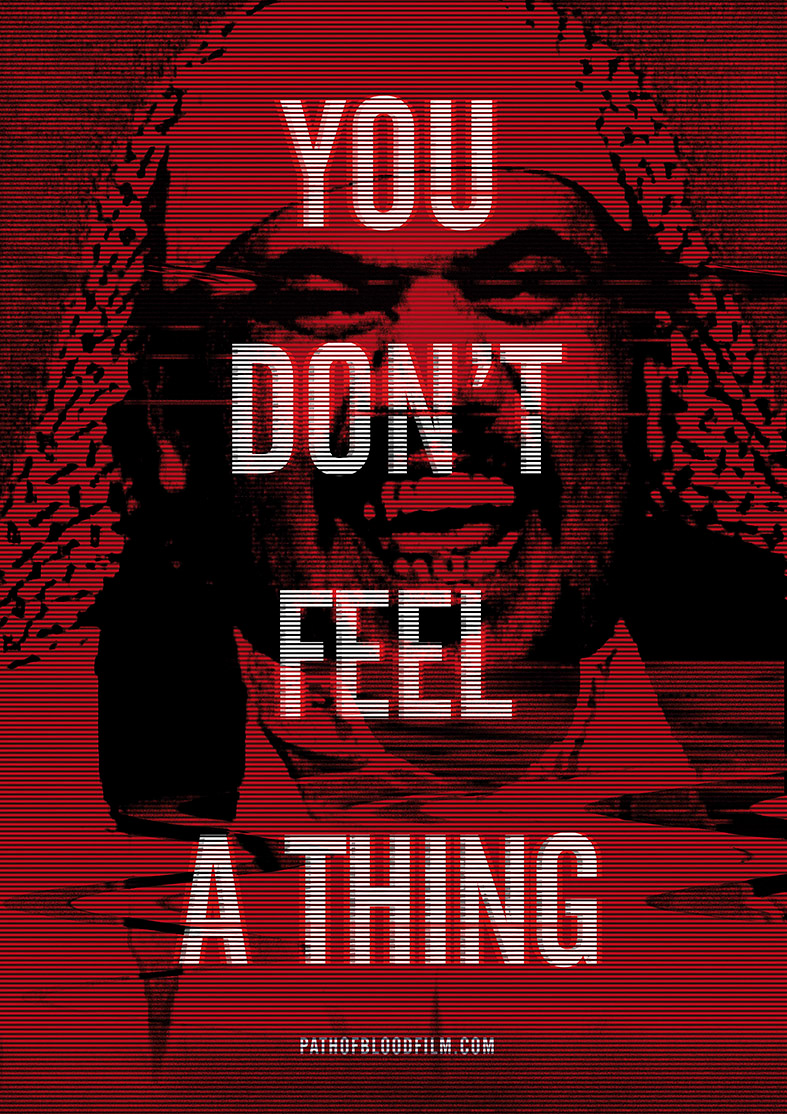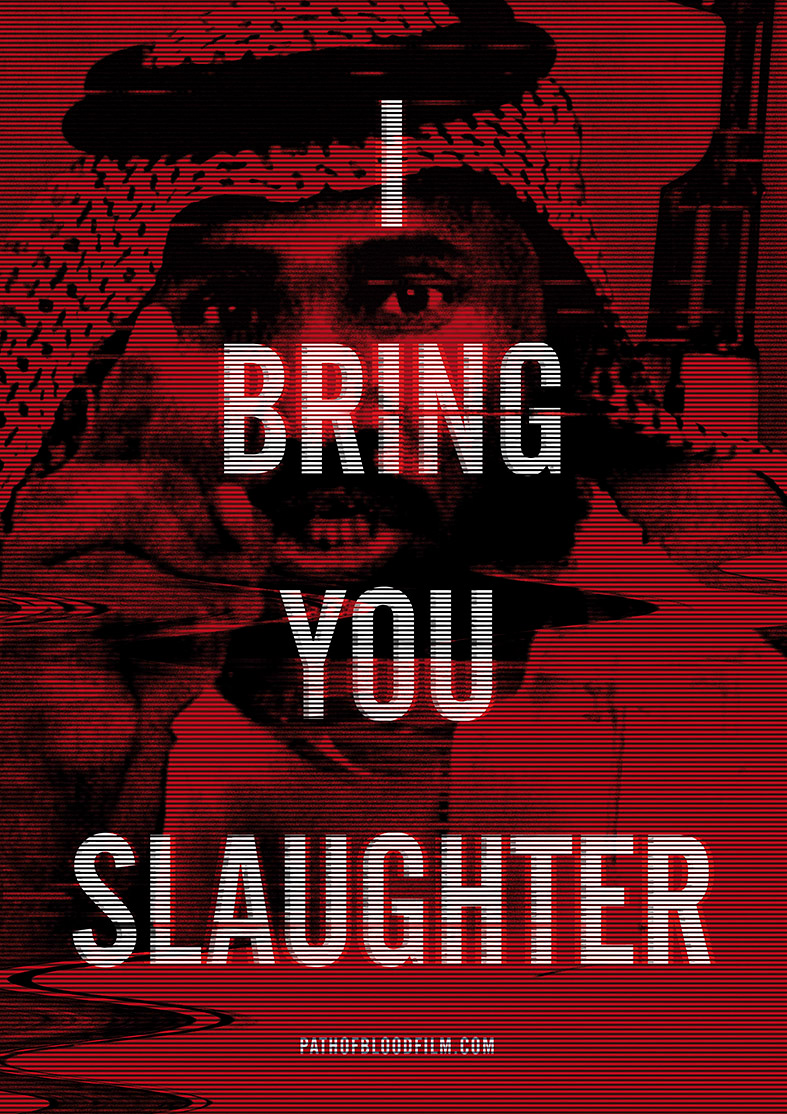 Final Sales image / Festival poster
The video camera has become Al Qaeda's greatest weapon. Helping them recruit young men using brainwashing idealism and a twisted pursuit of youthful adventure.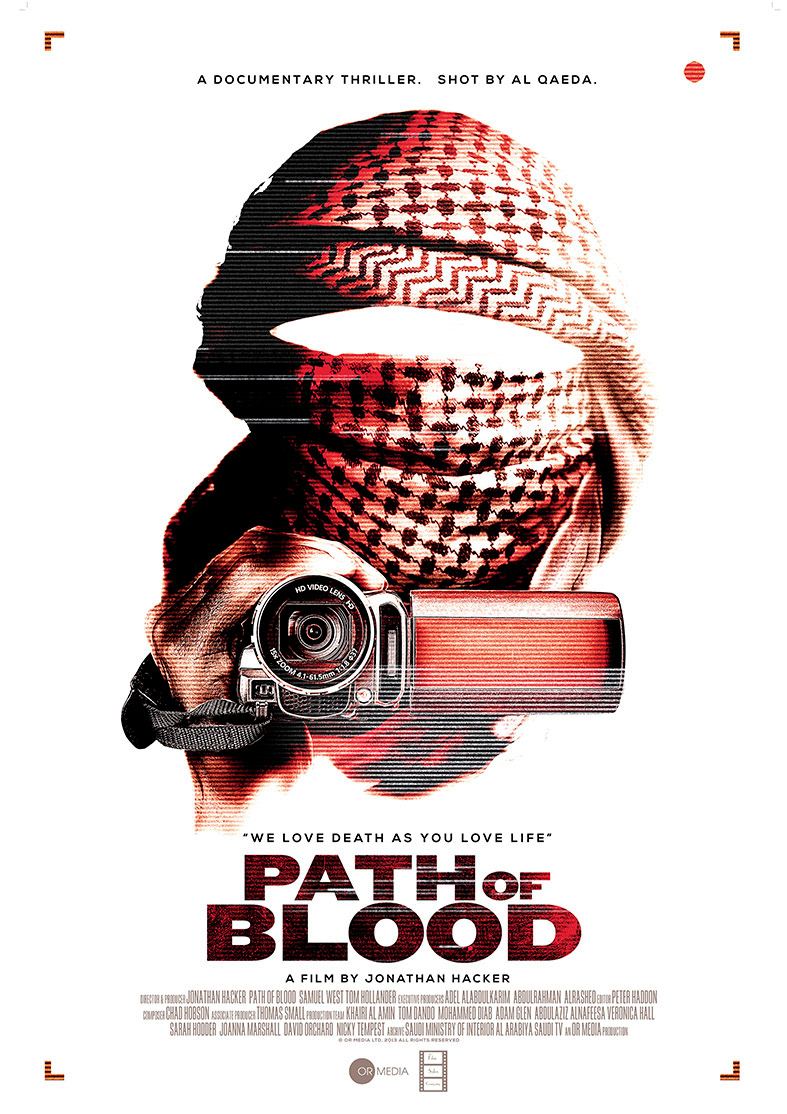 The camera was removed for the book cover